Philip Rejoins Swift Print Graphic Design Team
After a spell concentrating on tee-shirt design with TeeTimes Philip has come back to his graphic design roots in print, to once again design with Swift Print.
He joins our design team and will be responsible for creative design as well as illustration and some photography. Philip will add his five years of print graphic design experience, his fresh style and his illustration and photography skills to our existing strong team.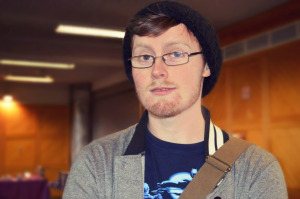 Phil's first job back was to develop a Christmas party pack for Castleknock Hotel & Leisure Centre. In this he developed the concept, designed the brochure, cover letter and presentation box. The packs were later printed, personalised, fulfilled with small tokens and mailed out by us in Swift Print. See a later post for a full description of this marketing project, with pictures.
Welcome back Phil!